Girls' Day Out...what activities come to your mind for a mother/daughter outing?
Well...Hannah and I planned our special girls' day out trip to Lynchburg...mostly based on an Instagram account I follow! 
Our day included browsing the Meanwhile Back on the Farm pocketbook factory, stopping by a friend's new apartment to say hello, having lunch in downtown Lynchburg, visiting more friends for a special gift presentation, enjoying tea and scones with friends at an additional stop, and concluding our day by...yes, visiting more friends while we were still in the Lynchburg area!
As we walked in the door, sewing machines were immediately in front of us, and we watched employees sewing, cutting pocketbook lining, and selecting the leather for the purses. It was all very busy and interesting:
We browsed these display shelves with the finished leather and canvas purses and various straps. There were handbags classified as hobos, shoulder bags, magazines, and backpacks:
These were the two colors that stood out as very striking to me...yellow and poppy--these were buckled to be used for backpacks, so not my choice of style, but I liked everything else.
I was not only deciding if I even wanted a purse for myself but also back and forth with my sister via text two states away sending her pictures of all the different choices! 
The lady who was the factory assistant for customers was so informative and helpful. She held up her own purse to show another style that was sold out in their inventory:
I made a decision and didn't leave with a new purse...but...the factory is currently in the process of making one exactly like I wanted: color, style, and lining! It should be mailed to me within a week. Thanks, Granny, for a very nice Christmas gift!

It was so interesting to visit Meanwhile Back on the Farm! I'm sure you would enjoy your time there if you checked them out:
Lunch was delicious at R. A. Bistro, a restaurant we'd never heard of but was recommended to us for our special outing. We would definitely go again!:
Next stop after lunch...after much crafting and anticipation of this gift, I presented their grandmother's refurbished antique sewing machine drawers to three sisters, Anna, Abigail, and Elizabeth. I think they were surprised!
Here's the story....

Their dad, many years ago, gave his mother's (or ?) grandmother's antique Singer sewing machine to me because he knew I loved quilting and would appreciate it; and rather than throw away an old machine, I was the recipient!
I've kept the machine in the he-shed until I could get it refinished and usable as a table. So I've had this idea for the drawers in mind for awhile...surely these girls should have a part of their grandmother's old machine to treasure rather than me!
Tom volunteered to sand the dilapidated drawers and stain them for me between working on his other projects. He used a variety of stains for the four drawers, including brown mahogany, antique oak, fruitwood, and early American. Each girl received a different stained drawer:
I was in charge of obtaining old Scrabble tiles and super-gluing them to the front of the drawers. I used 1953 antique rounded-edge Scrabble tiles found on e-bay:
I, too, own an antique sewing machine drawer given to me by a friend. I decorated my drawer with the word QUILT in Scrabble letters, and I use it for lots of sewing notions.
Here's my drawer...I love the front of it with the unique carving for the knob, although my drawer hasn't been newly sanded and re-stained like the others:
Hannah was a big help as we brainstormed appropriate Scrabble words to make each of the girl's drawers unique to them. Here's what we came up with CREATE, NOTES, and GATHER:
The fourth drawer on the machine was given to Hannah, and she picked GATHER for her word. She also picked the brown mahogany, a darker stain for her drawer:
So here are the girls after the presentation and after I told them the whole story behind the project. Happy smiles!

Next stop was tea and scones with a mother/daughter/granddaughter for part of the afternoon. What a wonderfully, delightful time!
The table looked so inviting with beautiful tea cups, all kinds of tea flavors, and apple caramel scones--along with a mixed fruit dish and Lindor chocolates!
We enjoyed a relaxing conversation and delicious food...a good slower pace to catch our breath and fellowship with friends.

One final stop was to see more friends on the way home before calling it a long day! Hannah and I made it safely back over Afton Mountain on a cold, dark, pouring rain night.
But what a wonderful day it was! It was a great time out with Hannah and a very good time visiting friends. Thanks everyone for hosting us...even the quickie visits just to say hello!

And since this is my last post this month....we want to wish everyone a very safe and grateful Thanksgiving with family and friends.
"All this is for your benefit, so that the grace that is reaching more and more people may cause thanksgiving to overflow to the glory of God. Therefore we do not lose heart. Though outwardly we are wasting away, yet inwardly we are being renewed day by day."  ~ 2 Corinthians 4:15-16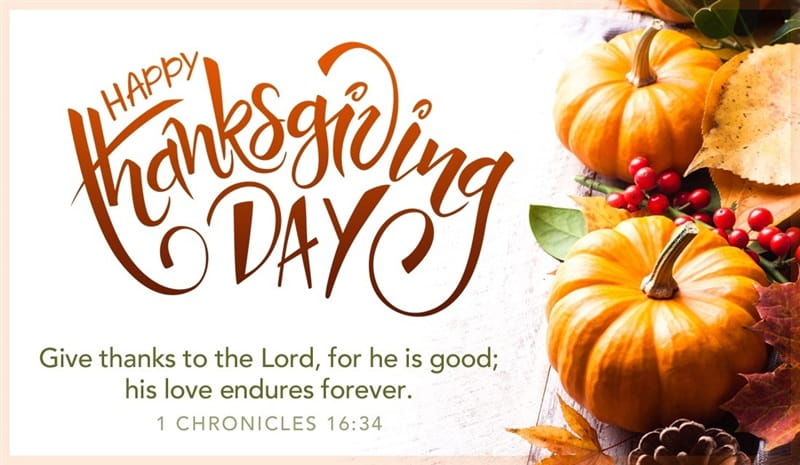 ~Deb